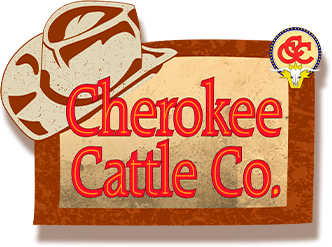 This authentic Texas roadhouse specilizes in aged, hand cut steaks and chops as well as big tex-mex flavours and great barbecue. Catering from cherokee Cattle Company is mouth watering tasty and branded casual style.
SOUP, SALAD, SIDES AND STARTERS
Our award winning signature soup is topped with cheddar cheese, bacon bits and fresh chives.
Quart                         $6.95
Gallon                       $25.95
This soup, made fresh each day is filled with big chunks of tender mesquite grilled steak, potatoes, carrots and celery in a light broth. A dash of homemade salsa makes it extra special.
Quart                              $6.95
Gallon                          $25.95
Nothing beats a big "bowl of red". Our homemade chili features fresh ground beef, ranch beans, onions, garlic and specially selected spices.
Quart                                   $9.95
Gallon                               $29.95
Only the freshest blend of iceberg, romaine and mixed lettuces, diced tomatoes, real bacon bits, shredded cheese,and croutons.
Cajun Chicken Salad
$70.00
A spicy grilled chicken breast served over fresh salad greens with cheddar and jack cheeses, tomatoes, sliced red onions and croutons.
Fresh, hot jalapeños stuffed with queso and deep fried. Served with our honey spiked ranch sauce.
Tender mushrooms caps filled with crab meat stuffing and broiled until they are golden brown.
Stuffed with seafood                           $95.00
Stuffed with lump crab meat            $140.00
Homemade Onions Straws
$40.00
Thinly sliced and hand battered; you'll love this fresh, light take on traditional onion rings.
Our traditional, thick-cut onions rings are beer battered and made to order.
Fresh, juicy, baked apples with a touch of cinnamon.
Our popular cheese dip is mildly spiced, perfectly creamy and served with yellow-corn tortilla chips.
Our smooth, creamy queso mixed with homemade chili.
we make our salsa fresh each day from ripe tomatoes and spicy peppers.
A mound of warm, crisp tortilla chips topped with plenty of melted cheese, sour cream, guacamoles and homemade salsa.
Take our nachos up a notch with chili and jalapeños!
Deluxe Chicken Nachos
$75.00
Add savoury, mesquite - grilled chicken, and make it meal.
Freshly scooped potato skins are topped with jack and cheedar cheeses, sprinkled with bacon baked until crisp and served with sour cream and chives.
Fresh chicken tenders are hand battered with our own special seasonings and served with honey mustard.
Texas Sampler (Wings, skins and Tenders)
$75.00
All your favorite snacks combined! It doesn't get more appetizing than this.
Choose mild, medium, hot or nuclear (if you dare!). Our Warm, meaty wings are served with ore cool, signature ranch sauce.
We ladle our own rich, zesty, homemade BBQ sauce over tender skirt steak that is hot and juicy from our mesquite scented grill.
Grilled Baby Lamp Chops
$155.00
Mouth watering, tender USDA choice baby lamb chops are grilled to perfection and served with spinach and mashed potatoes. There's mint jelly on the side, of course.
Grilled Pork Chops
$115.00
Mesquite-grilled, center cut, bone in pork chops.
Fresh shrimp on skewers with tomatoes, crisp onions and green bell peppers.
Fresh salmon brushed with out own Jack Daniels spiked glaze and grilled to flaky perfection.
Our smokey Jack Daniels glaze works equally well on grilled chicken!
This classic, all American dish is made in house from our special recipe.
Our homemade spanakopita is a delicious mix of spinach, onions, cheeses and herbs in crispy, flaky phyllo.
A grilled chicken breast with ham and melted Monterrey Jack cheese.
This dish features a mesquite-grilled chicken breast topped with Monterrey Jack and cheddar cheses, tomatoes and onions and a sprinkle of chives.
Large shrimp are grilled and served with tartar and cocktail sauce.
Our market fresh shrimp are dusted with savoury herbs and fried until they are crisp outside, tender inside. Served with cocktail and tartar sauce.
Beef Stroganoff Over Noodles
$115.00
Slices of tender beef are sautéed in butter with mushrooms and onions and then combined in a sour cream sauce and served over egg noddles.
This classic french dish features choice beef simmered in an herb rich red wine sauce. Served over egg noddles.
Country Fried Steak
$80.00
A real southern favourite! Cubed steak is hand battered and lightly fried. Served with out own white pepper gravy.
Tender chicken grilled with mushrooms, onions, tomatoes and green peppers.
USDA choice steak with mushrooms, onions, green peppers and tomatoes.
Pork Souvlaki Kabobs
$80.00
Fesh pork is marinated in a mixture of olive oi, lemon juice, oregano and other seasonings before being skewered with muhsrooms, peppers, onions and tomatoes, grilled. These kabobs are finished with a topping lemon butter and fresh parsley and served over rice.
We stuff fresh flour tortitllas with a blend of Monterrey Jack and cheddar cheese and grill them until tortillas are crisp and the cheeses are perfectly creamy. Served with jalapeños, tomatoes, lettuce, onions, salsa, and sour cream.
You get a choice of: Cheese | Black Bean | Veggie | Grilled Steak | Grilled Shrimp | Grilled Chicken.
Santa Fe Quesadilla Rolls
$70.00
Black Beans; Monterrey Jack cheese; onions, rice, fresh cilantro, hot and smoky chipotle peppers, and select seasoning tightly rolled in a tomato basil tortilla wrap. Served with salsa and sour cream.
Tender chicken marinated and grilled over a mesquite fire.
Skirt steak marinated in select spices and mesquite-grilled.
Fresh shrimp perfectly seasoned and mesquite-grilled.
Can't make up your mind? Tray a combination! (All fajitas include handmade flour tortillas; fresh guacamoles and pico de gallo)
BBQ Pulled Pork Platter
$85.00
This thick, tasty dish features generous layers of pasta; homemade, subtly seasoned meat sauce; and mozzarella, ricotta and Parmesan cheeses.
This is how texas does que! Tender brisket is slow cooked and basted with homemade BBQ sauce and topped with crispy, homemade onions straws.
Slow cooked over mesquite fueled fire and basted with our own sauce.
BBQ Baby Rack Ribs
$115.00
Our mesquite grilled baby backs are so tender that the meat practically falls of the bone.
Ribs and Chicken Tender.
$85.00
A great combination - savoury BBQ ribs and lightly fried, hand breaded, frsh chicken tenders.
Ribs and Fried Shrimp
$95.00
One of our most popular combinations! Fall of the bone tender ribs are paired with fresh shrimp that are fried until crisp.
BBQ Texas Combo (Chicken and Ribs)
$95.00
Why choose if you don't have to? Our BBQ chicken and BBQ ribs are perfect partners.
BBQ Beans, Coleslaw or Potato Salad
$0.00
The perfect sides for a great BBQ!
Pint                         $3.95
Quart                      $6.95
Gallon                    $25.95
Chocolate Suicide Cake
$65.00
Our homemade devil's food cake is lavishly iced with dark chocolate ganache.